Athletes from 19 countries participated in Mileștii Mici Wine Run
On February 9, the winter wine race, Mileștii Mici Wine Run, was held at the venue of Mileștii Mici Winery. This year, participants from over 19 countries covered 10 km through the underground cellars.
Mileștii Mici Wine Run, which is included in the national tourist calendar, welcomes hundreds of tourists annually. There were 350 participants from all over the world, including: Croatia, France, USA, Hungary, Czech Republic, UK, Netherlands, Belgium, Denmark, Sweden, etc. The organizers of the French Marathon International du Beaujolais also participated in the race.  
The athletes have run through the Mileștii Mici labyrinth, one of the biggest natural wine storehouses in the world. Some segments of the track lay 80 meters deep underground. In order to help the foreign guests to learn more about the Moldovan traditions and customs, the organizers arranged on the track animation points with folk music and dances.
The first among men were the following:
Andrei Bogaci, Moldova. 

Aleksandr Goriunov, Russia. 

Matt Edmonds, UK.  
The first among women were the following. 
Zinaida Sacara, Moldova.

Oleksandra Kyryllova, Ukraine.

Anna Battle, Russia.
You can check all results on the official website milesti.winerun.md.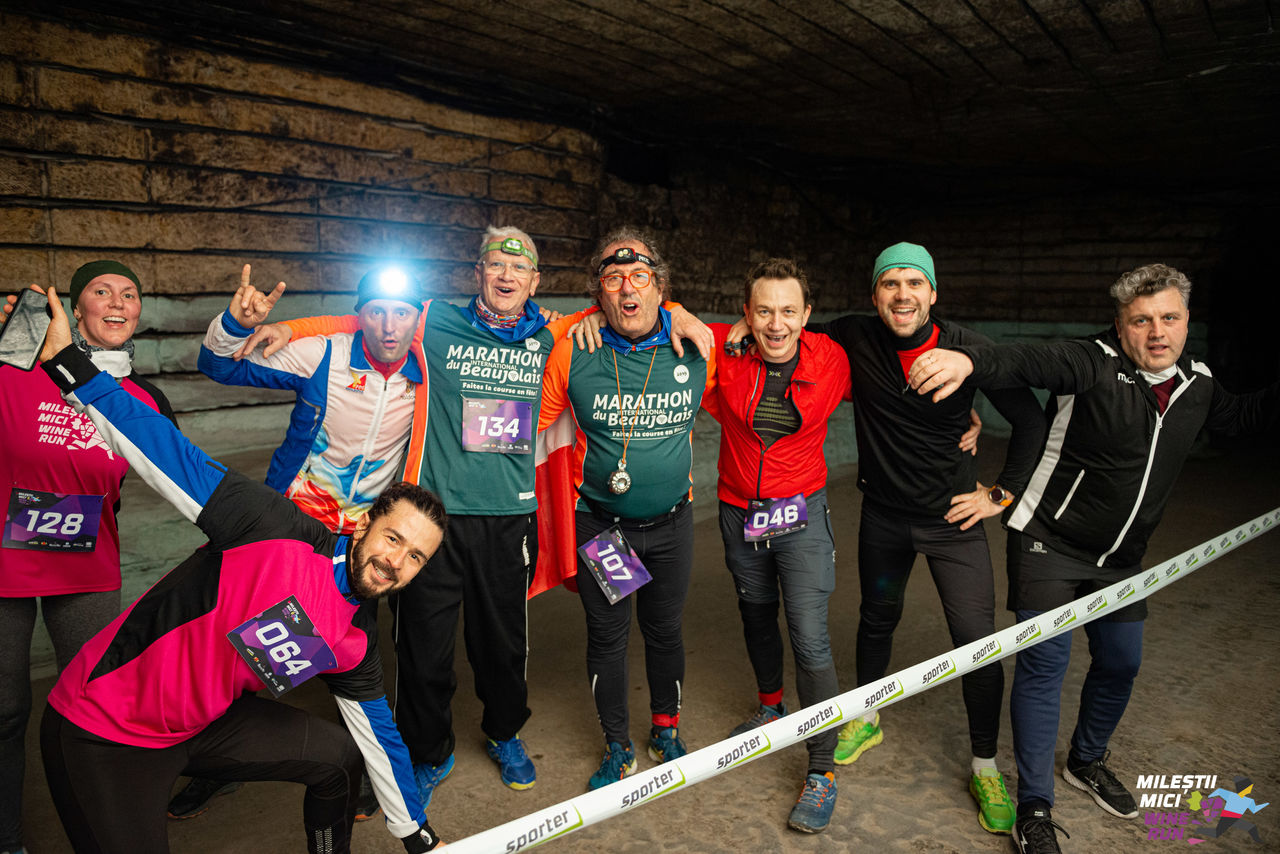 At the finish line, each participant received a medal, for which they could order an individual engraving, had a glass of mulled wine and tasted traditional Moldovan dishes. The exhausted runners could have a massage in the relaxation zone. After the award ceremony, the athletes who chose extended participation packages, went on a tour and tasted 3 wines from the Golden Collection. 
Mileștii Mici Wine Run was hosted by the sports organization Sporter and the most popular online ads board 999.md, with the support of the Mileștii Mici Winery.
The organizers bring thanks for assisting in conduct of the event to the following:
Strategic partners: USAID and UKAID, Swedish Government.
Official partners: Visa company, Renault car, Technosoft company, Zeel T ointment, as well as the Pelican delivery service and Linella chain store.
Media partners: information portals - point.md and stiri.md, information and entertainment portal - Afisha.md.
The event was held under the auspices of the national tourist brand - "Tree of Life", which is used by the Investment Agency of the Republic of Moldova to promote a positive image of the country abroad.