What Mileștii Mici Wine Run participants should know before the race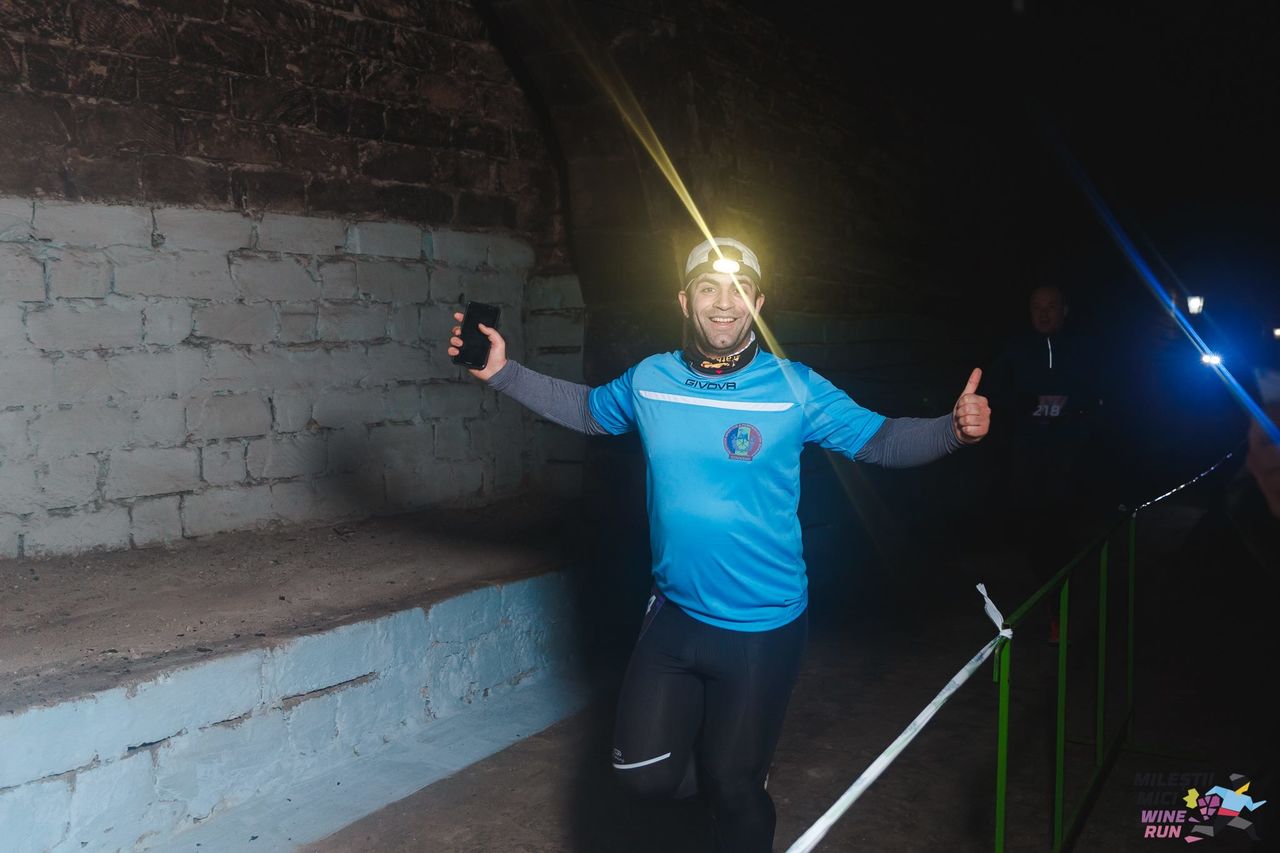 Mileștii Mici Wine Run 2020 is scheduled for February 9. The participants of this unique race in Europe have to cover 10 km through the labyrinth of the world's largest wine storehouse and to taste the best Moldovan wines.
Since the race will take place underground, at about 80 m deep, there are a few important details which every participant should keep in mind.
Even though this winter in Moldova was very mild, the race day weather promises to be cloudy. At night the temperature will drop to -6°C, and during the day it will rise up to +4°C. The humidity is expected to be about 70%. So, be sure to take warm clothes with you, in order to not freeze before and after the start.

The temperature in the underground wine cellars is kept constantly between +12°C and +14°C, and the humidity is 80-85%. Make sure your gear is comfortable and suitable for these conditions.

The start zone of Mileștii Mici Wine Run is set outside the galleries. In addition, there will be 2 outdoor segments of 2 km distance in total. Once again: please, choose your equipment carefully!

Some segments of the track are not illuminated, therefore, you must take a flashlight! It can be a head torch, a hand lantern or just a phone flashlight.

Other segments of the tunnels have limestone dust and low air circulation. To not inhale the dust, wear a respiratory mask. The respiratory mask is included in the starter pack.
Be aware and use our tips in order to enjoy your race!
To learn more about the event, visit the official website: milesti.winerun.md.